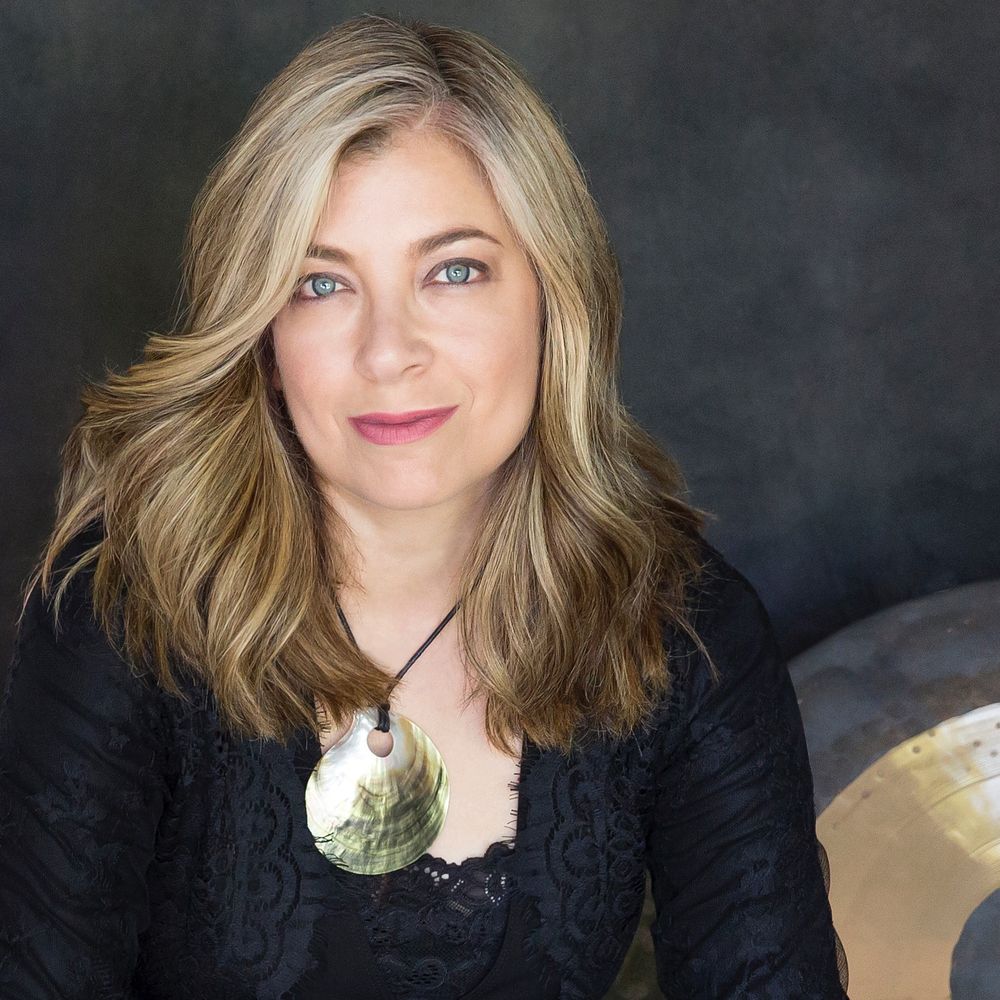 Andrea Mikolajczak-Novicki
Bachelor of Music Ed., Eastman School of Music, CHt., CCM
My Qualifications
​Creator of & Healing Arts Activities Director at  Songs that Soothe™
Certified Therapeutic Musician and Expressive Arts Coordinator at the Providence Roy and Patricia Disney Family Cancer Center- Integrative Medicine Department
​Bachelor of Music Education Instrumental Degree with Piano and Percussion as primary and secondary instruments, Certified Music Educator
Eastman School of Music of the University of Rochester, New York
​Certified Clinical Musician 
Harp for Healing Clinical Musician Certification Program  
Accredited by the National Standards Board of Therapeutic Musicians 
Board Certified Hypnotherapist
American Board of Hypnotherapy
Center for Advanced Life Skills
Solution Based Counseling Practitioner 
Complementary Therapists Accredited Association (CTAA)
The Priority Academy
ASCAP Published Songwriter
Andrea Mikolajczak Music 
​Professional Musician & Soundscape Artist
Sound Healing Practitioner at the Providence Roy and Patricia Disney Family Cancer Center
​Certified Therapeutic Art Facilitator
Transformation Academy™
​Certified Beat the Odds™ Evidence Based Group Drumming Facilitator
UCLA ARTS & HEALING INITIATIVE
​Certificate of Completion of the Arts in Healthcare Clinical Practice Intensive 
University at Buffalo Center for the Arts & the University of Florida Center for the Arts in Healthcare Research & Education
​Certificate of Completion in Holistic Health & Sound Therapy
American University of Complementary Medicine Beverly Hills, California
​Certificate of Completion in Guided Imagery 
Certificate of Completion in Mindfulness in Integrative Healthcare
University of Minnesota online
​Certificate of Completion in:
Guided Meditations for Cancer, Physical Pain & Illness 
Medical Hypnosis - Essential knowledge
Back Pain Relief Hypnosis System for Healing
Fully Accredited Professional Sports Psychology Diploma
​Soundscaping for Health, Relationships & Success
​My Story 
When I was four years old, I didn't beg my parents for a pony. I did not dream of
a castle in the yard.  I begged, instead, for a piano. My persistence paid off.
By the age of seven, I was fortunate enough to be enrolled in classical piano lessons.
The piano fast became my best friend. Immediately, I discovered that there was
something very fundamental in making music. This magic interface between
feeling, simple action, and instrument unlocked much more for me than some
technical proficiency. This was integration. This relationship allowed me to bring
a voice into the world that had no outlet except through our unique partnership.
Through this relationship with music I found escape from the stress and anxiety
of my early teen life. By the age of twelve I was composing and recording my
own songs!
When I turned fourteen, I began classical percussion studies. Rhythmic drumming
helped me to unlock and express even more layers of emotion. This deeply satisfying
connection to percussion would become the roots and foundation for my life and work.
Already, I was using the healing power of music to help myself reduce stress and anxiety,
express my inner truth, and release emotions.
Fast forward a decade. After graduating from the Eastman School of Music, I
moved far from home in East Amherst New York to pursue a songwriting career
in Hollywood, California. I worked in TV and film, which was emotionally and
physically very stressful and exhausting. During breaks in production, I wrote 
ethereal and soothing music. This helped me to calm my anxiety and relax. Also,
I began to notice the effect the music was having on other people, and on
animals. My personal exercise of composing and playing to relax and re-center
myself was now revealing to me a promise to help others. This inspired me to
create a CD. In 2004, I released Songs That Soothe™.  This was such a
breakthrough, I decided to use it for the name of my therapeutic music business.
Life has its way of testing our resolve. Over a period of ten years I would find
myself living with ulcerative colitis, while also dealing with cancer treatments
and surgeries.
One day I was waiting for a radiation treatment when I noticed a woman crying
next to me. She was scared, stressed. I started a conversation. I asked if she
liked music, dance, art. Her face lit up as she shared memories and moments
she loved in her life. We chatted and shared so many smiles and laughs. Before
we knew it, they were calling her name to come into radiation. As she made her
way down the corridor, she turned back and said, "Thank you!"
Somehow, in this simple connection, two strangers became more than
acquainted, we were connected in this easy, calm, and positive joy. There was
no stress or anxiety, just lightness and comfort. In that moment, I knew. I felt a
sense of deeper purpose. It became clear. I wanted to use my gifts for music
and the healing arts to bring hope and wellness to others.
As part of my own recovery in remission, I attended hypnotherapy sessions. It
was an amazing and blissful experience. All physical and emotional pain lifted
away. I was in a deep state of relaxation but completely aware and mindful of
everything that was going on. I realized, in guiding the conversation with the
anxious woman, I had used visualization techniques instinctively to help her into
a relaxed state of hypnosis. Once again, the signs were directing me. Without
hesitation, I decided to study to become a board certified hypnotherapist and
combine all of the healing modalities from my studies together. And that is how
Healing Arts Hypnotherapy™ was developed.
This life, this wonderful life, has been the guiding plan to 
bring me to where I am today. I am so very grateful for the opportunity
to work with other empaths, cancer patients, children, teens, adults, animals, athletes, artists, musicians, actors and communities
as a certified therapeutic musician, sound healing practitioner, therapeutic art facilitator, songwriter, and board certified hypnotherapist.
I look forward to knowing each of you and learning how I might best be able to bring my gifts to help relieve pain, recreate your empowered self, restore direction and hope in your life, in your relationships, and in your communities.
​
My husband Christopher and I,  volunteer as Therapeutic Musicians at The Gentle Barn in Canyon Country, California when we are called to come in as needed.  It is an incredible healing experience to observe how music and sounds affect animals.  Each animal, just like humans, have their own personalities, likes and dislikes.  Different sounds affect everyone differently and being sensitive and "in tune" to the humans and animals around us has been an amazing learning experience.
​Wishing You Peace in Your Heart!
  Andrea Marie Mikolajczak-Novicki
​